We'd love to hear from you! Email us with any questions or enquiries you have.
And we would be happy to answer your questions or set up a meeting with you.

We'll be in touch as soon as possible.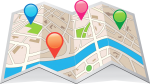 Visit our nearest showrooms near you and check out your favorite items.